DESIRE 2015, Chelsea
Ausstellungen | geschrieben am Freitag 20 Februar 2015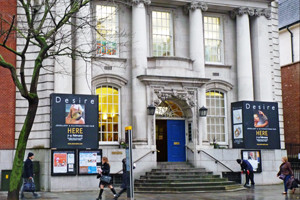 Auf gehts wieder nach London, die DESIRE präsentiert wieder ausgewählte Schmuckgestalter in den traditionsreichen Räumen der Chelsea Old Town Hall.
The Desire Fair is staging another fabulous event at the Old Town Hall in Chelsea. Don't miss this opportunity to view and purchase work from some of the UK's finest designer makers.
The event showcases stunning collections from both emerging British talent as well as established contemporary jewellers and silversmiths. All are professional designer makers who have been selected from the very best jewellers and silversmiths in the UK for the quality of their work, individuality and innovation.
DESIRE CHELSEA
Old Town Hall, King's Road, Chelsea, SW3 5EE
6-8 March 2015
Friday 10 am – 6 pm
Saturday and Sunday 10 am – 5 pm
This post is also available in: Englisch